Polytech
3 researchers have defended their thesis in recent months
Published on May 31, 2023
–
Updated on June 1, 2023
Hennie Valkenier had the pleasure of seeing its first two PhD students complete their thesis work:

Nathan Renier has defended his doctoral project on the "Development of synthetic copper(I) transmembrane transporters and their biological applications" on February 17th.

On April 17th, it was Lau Halgreen's turn to present his thesis on "A dynamic combinatorial approach to the development of anion receptors for transmembrane transport".


Simon Lambert, who has worked under the supervision of Kristin Bartik and Ivan Jabin, was awarded his doctorate on May 16th after defending a thesis entitled "Development of hexahomotrioxacalix[3]arenes for the selective recognition, sensing and functionalization of ammonium ions"

Congratulations to the 3 of them! The entire EMNS team wishes them all the best for the future.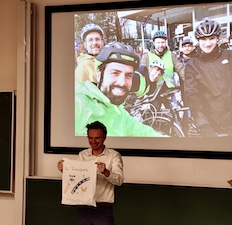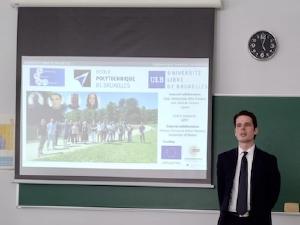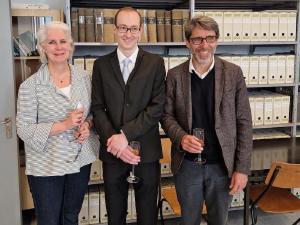 Nathan / Lau / Simon with his supervisors